FRIENDS HOSTEL occupies the whole second floor of a typical Pest downtown residential building (built at the end of the 19th century, but the house itself is in a good condition thanks to the renovations) and currently offers 10 rooms and 7 apartments for total ~60 persons. It has 2 wings:
The design wing: Here we have the reception, lobby, guest kitchen and 6 modern rooms (5 private rooms for 1 to 5 persons and a dormitory). We had a renovation here in 2016 (March) when this part of the hostel got its new design.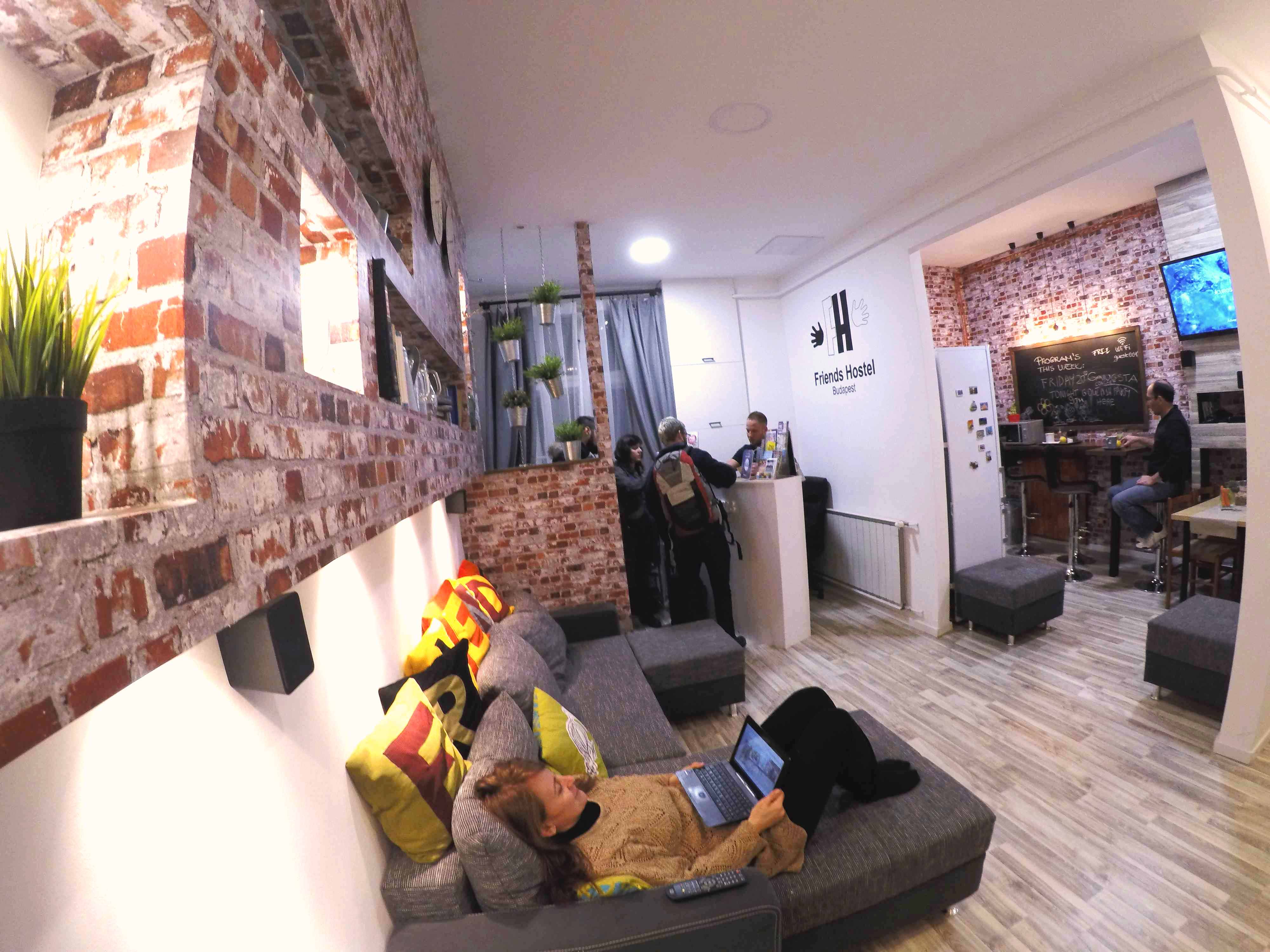 This part of the hostel is a fine choice for small group of friends (2 to 15 persons), but solo travellers and couples are also welcome here who don't mind a little noise (not much, do not be afraid, we are not a party hostel), but get a more vivid, lively atmosphere. This part of the hostel is also more suitable for socializing.
The classic wing: Here we have a guest kitchen, common – sitting area, 4 more elegant, comfortable but older style rooms with sat tv (3 private rooms for 1 to 3 persons), -2 of them are with Air Conditioning – and a large female dormitory. This is a more silent part of the hostel and is recommended for those solo travellers and couples, who want to have a more relaxing atmosphere, and prefer to be alone or more separated from others. Of course the guests in the classic wing have access to the facilities of the design wing (they get a key card).
If you have a preference to be in the design or classic wing, please send us an e-mail in advance, we try to give you rooms according to your requirements, upon availability. Most of the rooms are with shared facilities, but we also have ensuite rooms with own bathroom.